Looking for an interior Design solution for your new home? Maybe you are renovating or planning the construction of your home away. We are a creative team based in Nerja, Spain, on the beautiful Costa del Sol. We have large experience of interior design and project management in both Spain and Scandinavia. 
Visito our newly opened Showroom/Shop in Nerja and have one of our Interior Designers guide you to the best solution for your project, or simply indulge in our carefully selected pieces.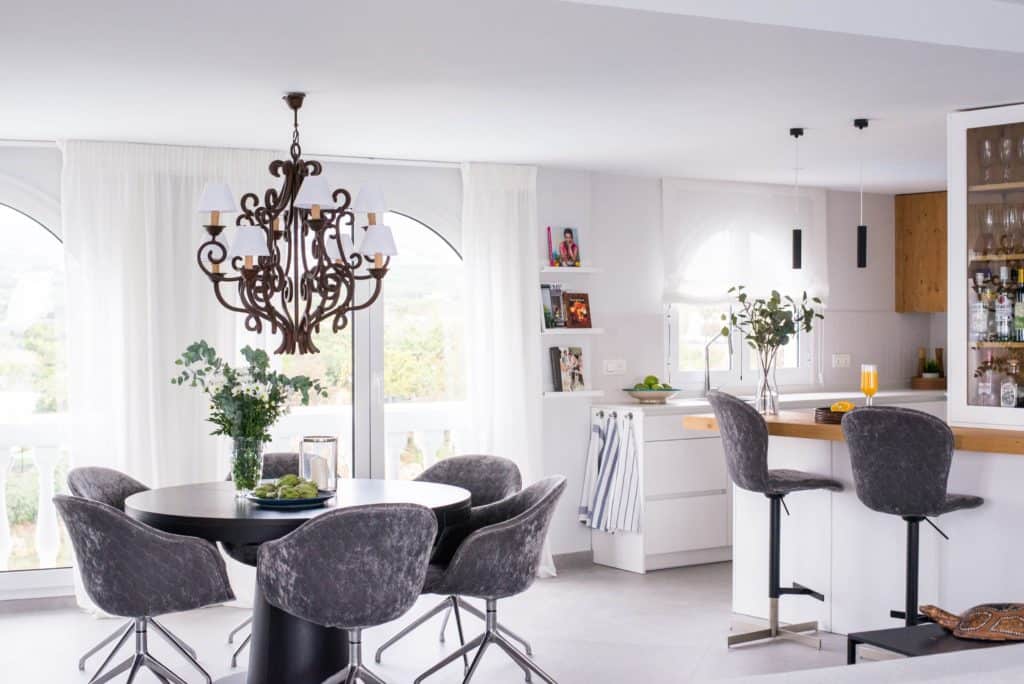 How could your building process change if you bring on an interior designer during the initial stage?
There are many advantages to hiring an interior designer at the initial stages of any project. We find the most important part of our job to be looking at the floor plans and create a furniture plan for each room. Once the furniture is drawn in, we can assess what changes need to be made to the floor plan. Sometimes windows need to be moved, kitchen need to be relocated and spaces need to be enlarged to accommodate the clients lifestyle. When we walk you through each space and discuss the layout, so you get a better vision of the space. It is also through this process we can advise on changes that might enhance the value of your property.

All of the changes are made on paper and discussed with the architect or the builder before submitting anything to the city for permits. Doing a furniture plan is the only way to know if the room will work as desired.
What would be the best way to start a project?
We would say, start with a Preproject. It is a Project book that visualize the changes, the ideas, the style and the quality you want for your renovation project. This is of great help when communicating with the architect and builders. All information is already there and well thought through.
We often also manage the whole project for our clients and help them choose a suitable Architect and Builder and function as the intermediate and coordinator of the whole process until the day it is finished to move in.
– It's a real shame when someone hires us after the renovation has started and is close to finished. They may want us to make a room brighter, more open or to accommodate a certain piece of furniture and it's just not possible without reinventing the wheel, says Cecilia, who works close with each client in each project. -We are used to think about all aspects of the building. Not only to pick out all of the finishes and layouts but also help select what kind of windows are in the space, how big they should be and where they are in relation to the room, she adds.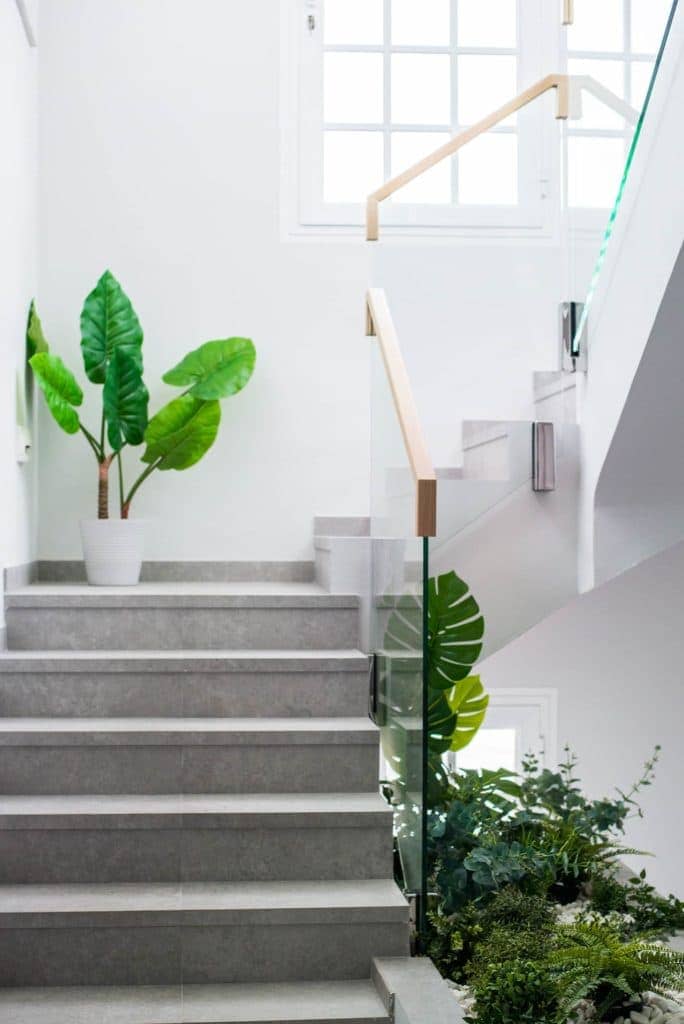 How involved should a designer in the building process?
Every designer is different, but we like to be involved every step of the way. What may seem like a small decision is often a huge part of the overall aesthetic. People hire us to execute a vision and to select all of the little details that go along with it. If you have ever built a home before, you know that changes arise in the middle of construction. That is, no matter how good the plans are from the beginning.
We want to help you find the right solution, the earlier in the process the better. Starting early also enables us to be involved in the background selections. This is everything from windows and doors, to flooring, materials, layout, lighting, cabinetry and everything in between. On some of our bigger projects we have weekly job site meetings with the contractor, architect and client. Every week there are many decisions to be made and approvals needed, to keep on schedule.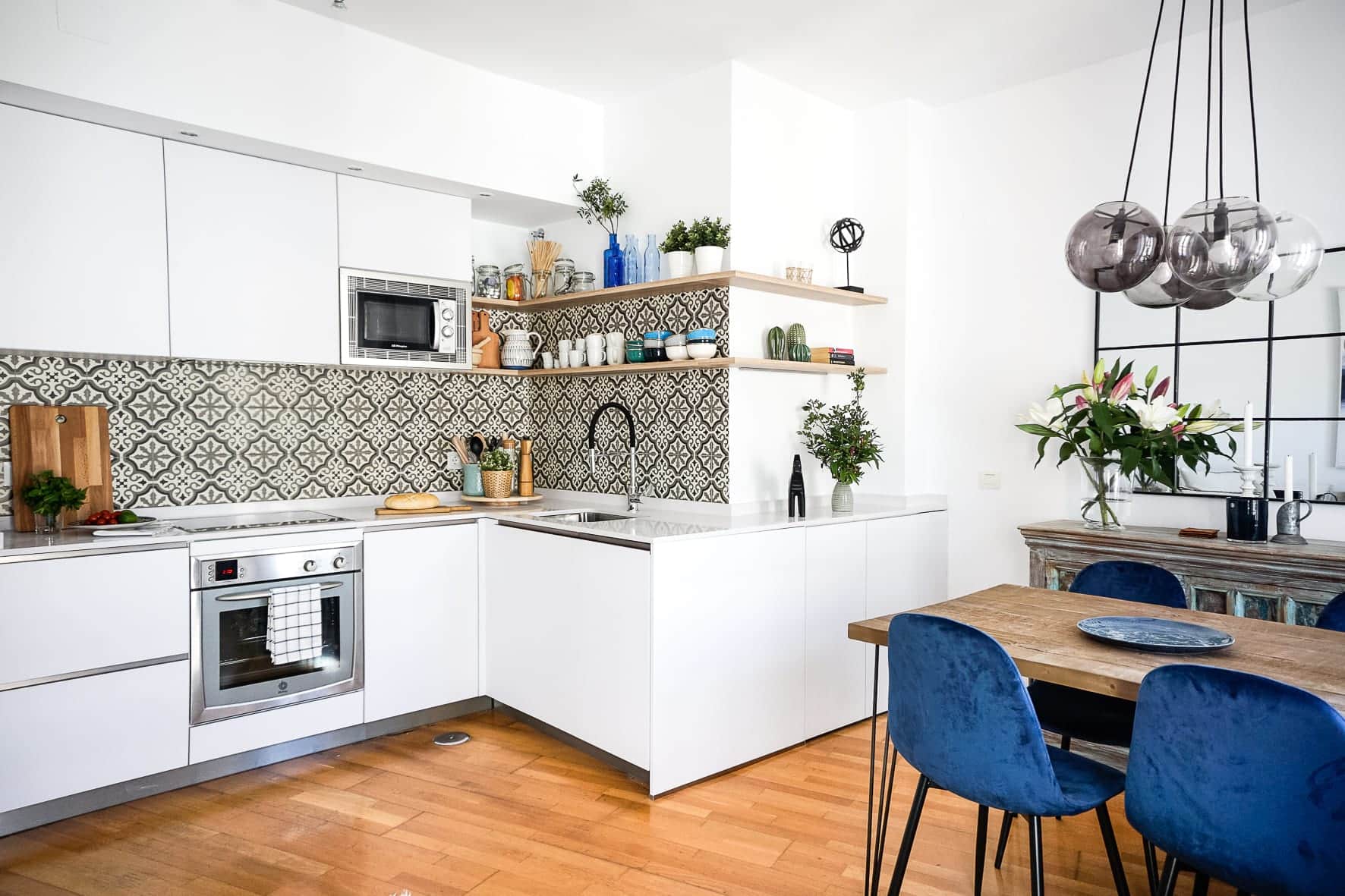 There are a million details in a house, executed by different people. Small mistakes can fall through the cracks and add up to big mistakes. Sometimes our eyes catches something that others may not notice. Since our job is to bring forward the final vision, we are looking at things from a different perspective than a builder or a contractor who has more responsibilities than anyone can comprehend. It's so much easier to fix these things early on. Once the house is near complete, mistakes are easier to spot and harder to fix. The construction is actually our favorite part of the building process. We love watching a space come together. We treat it like it's our own and we want to make sure that everyone's questions are answered and that we are available when needed.
Interior Design Shop in Nerja
In our interior store in Nerja you will find beautiful furniture and exciting and different designs for all the rooms of the home. Our unique range consists of carefully selected furnishing articles from all over the world. We have products from brands such as Gubi, Dome Deco, Ixia, Garden Glory, Viva Madera, Flow and Show, Marset and many more. We are also the Spanish retailer for the British exclusive brand Bert & Frank.
With us you will find everything from dining tables and chairs, to nice sofas, armchairs and cabinets. We have exclusive carpets, lighting and unique decorative things in the form of wall ornaments, paintings and mirrors. We also have textiles like pillows and blankets and carpets giving that cosy feel to the home.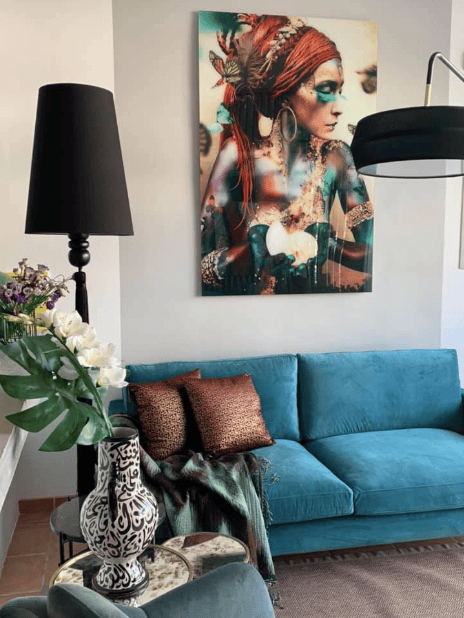 Our interior design shop and interior design studio shares the same space. This means that our interior designers are always in place to help you. Together we create a customized package for the part of your home you are looking to improve.
If you want to find your favorites, be inspired or just come in and exchange ideas for a while, you are warmly welcomed into HOME Andalu Living's interior design shop in Nerja.